Buying beginners drum sets can be a daunting task for the first time drummer.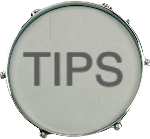 Why?
Because if you don't know what to look for in beginners drum sets you could soon be playing on a drum kit that will put you off learning the drums altogether.
I have seen this time and time again…
I remember teaching a student a few years ago who was making very slow progress.  I began to explore different methods to teach this student new ways of playing and developing the basics but to no avail.  In the end I discussed with her how she went about practicing the drums.  I discovered she practiced rarely due to her drum kit.  She had bought a battered drum set from a friend and soon discovered problems with the kit that seriously hindered her progress and interest in the drums.
Problems such as:
Poorly made and functioning bass drum pedal stopped her from developing the correct bass drum technique.
Badly made snare drum with a bad rattle distracted her playing.
Poorly made clutch kept coming undone as she was playing causing the hi-hats to be constantly sizzling.
And so the list went on which……
….Put her off practicing but more importantly just enjoying playing her drum set.
OK, so this is an extreme case but it illustrates the importance that beginners drum sets MUST be made to a standard that will allow you to develop your beginner drum lessons and MORE IMPORTANTLY MOTIVATE YOU TO PLAY AND ENJOY THE DRUMS.
So with this guide I will set out to give you quality advice when it comes to firstly choosing beginners drum sets and secondly how to go about buying buying a starter drum set.  With this knowledge you won't make the same mistake as the above example.  Although I must add she eventually changed her kit and saw her skills and love for the drums skyrocket.  She now plays with confidence in a rock band and does what all good drummers should do.  Sort the rest of the band out!!!
You don't have to spend a fortune or even buy first hand to get good beginners drum sets.  You just need to arm yourself with the advice found here to find out which are the best beginners drum sets you should buy.